Everything You Need To Know About Regenerative Agriculture Now
---
As we all adapt to new farming practices, as well as to new ways of producing and consuming food, understanding the principles of Regenerative Farming is more important than ever before.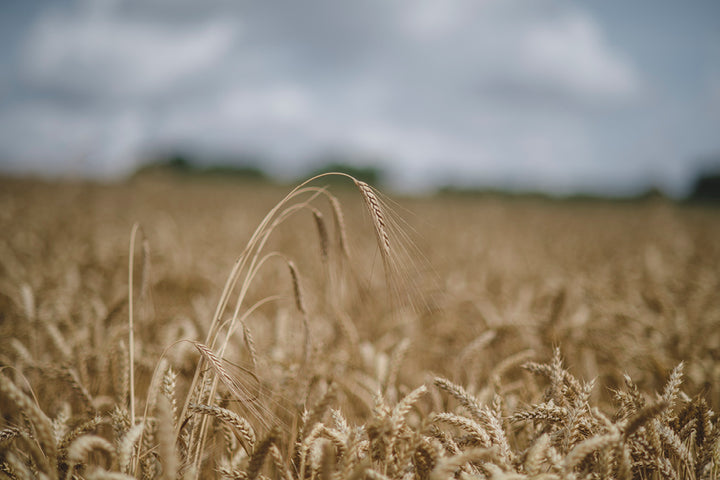 What is Regenerative Agriculture?
---
Find out more about Regenerative Agriculture, explore the options open to you as a farmer, baker, or consumer. Discover what a difference Regenerative Farming can make for both our food chain and our environment.
Our Regen 30 Mission
---
Matthews Cotswold Flour and the Cotswold Grain Partnership are working closely together to develop our new Regen 30 Mission. If you would like to join us on this exciting journey, then please get in touch now using the link below.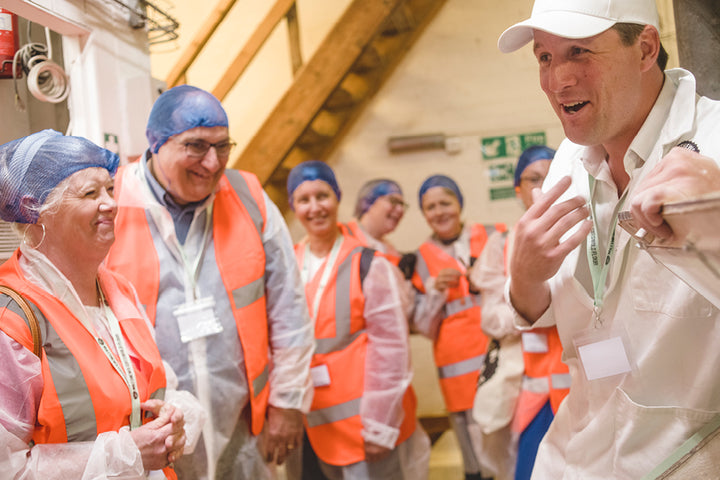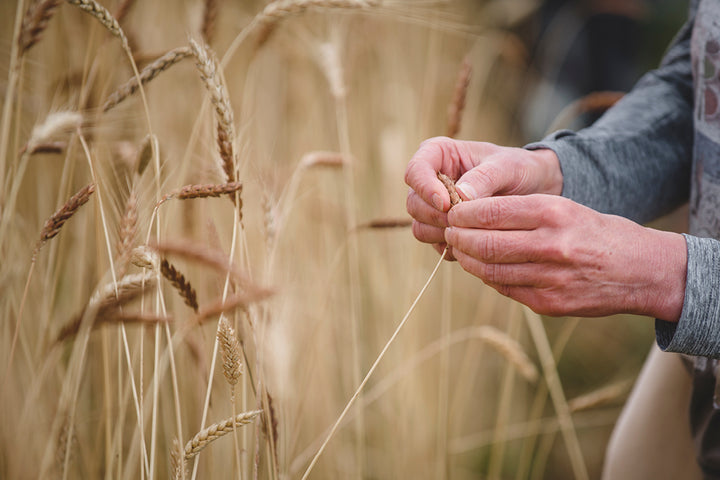 Standards & Practices
---
Working closely with our commercial partners, we've developed the gold-standard for Regenerative Agriculture practices. If you're interested in becoming an accredited Regenerative farmer or baker, then we want to hear from you.
Soil, Stone & Sourdough
---
Our recent Regenerative Agriculture event was a resounding success - bringing together farmers, bakers, influencers (and more) to share their knowledge and experience of regenerative farming. If you'd like to be part of our next big event, be sure to get in touch using the form below.
Regenerative All Purpose Flour
---
Find out more about our newest regenerative flour, the first of its kind in the UK - the Regenerative All Purpose Flour! Get recipes, insights, offers and more here now.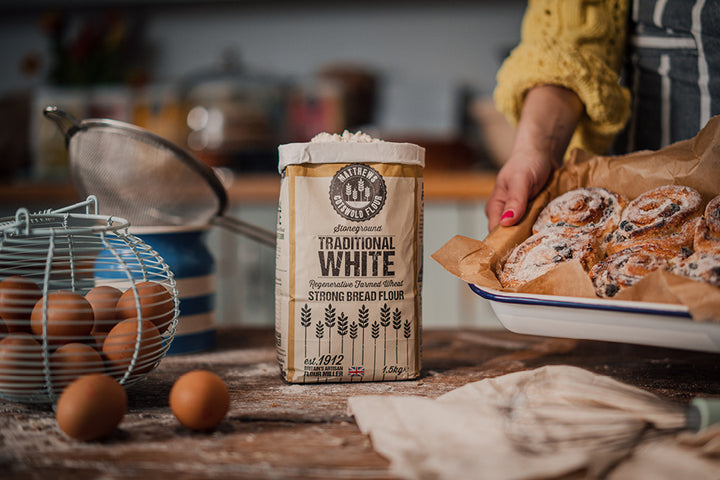 Stoneground Traditional Regenerative White
---
Our first regeneratively farmed Strong White Bread Flour, makes for exceptional bakes! Find out more and purchase now.
Join Our Regenerative Agriculture Community Now
---
Use the form below to join our Regenerative Agriculture community now. If you want to become a regenerative farming or baking partner, then we want to hear from you.
Find out more about Regenerative Agriculture in the UK, get involved with our Regen 30 Mission, join the Cotswold Grain Partnership and see what Regen Ag can do for you - your farm or bakery business.  
Regenerative Agriculture FAQ
Q. What's the point of Regenerative Agriculture?
A: To build a better environment for our future.
Q. How can Regenerative Farming benefit me?
A: Truthfully, in more ways than we can mention here...
Q. Is Regenerative Agriculture just another form of greenwashing?
A: No, but currently there are no nationally or internationally recognised standards to hold unscrupulous organisations to account. We want to change that. Find out how by following some of the links above.
Q. What's the difference between Regenerative Agriculture and Regenerative Farming?
Q. Is it hard to implement Regenerative Practices at my farm or bakery?
A: We know a ton of farmers and bakers who have started their journey towards completely regenerative business models. Explore the case studies section to find out more and see how our experiences can help you on your way.
Q. Where do I sign up?
A: The form above will help you get started - we'll be in touch to explore your options and show how you can benefit from Regenerative Agriculture products and practices. You will be helping us shape the future of Regenerative standards for the benefit all - both locally and around the world.