Baker of the week – Iona Baking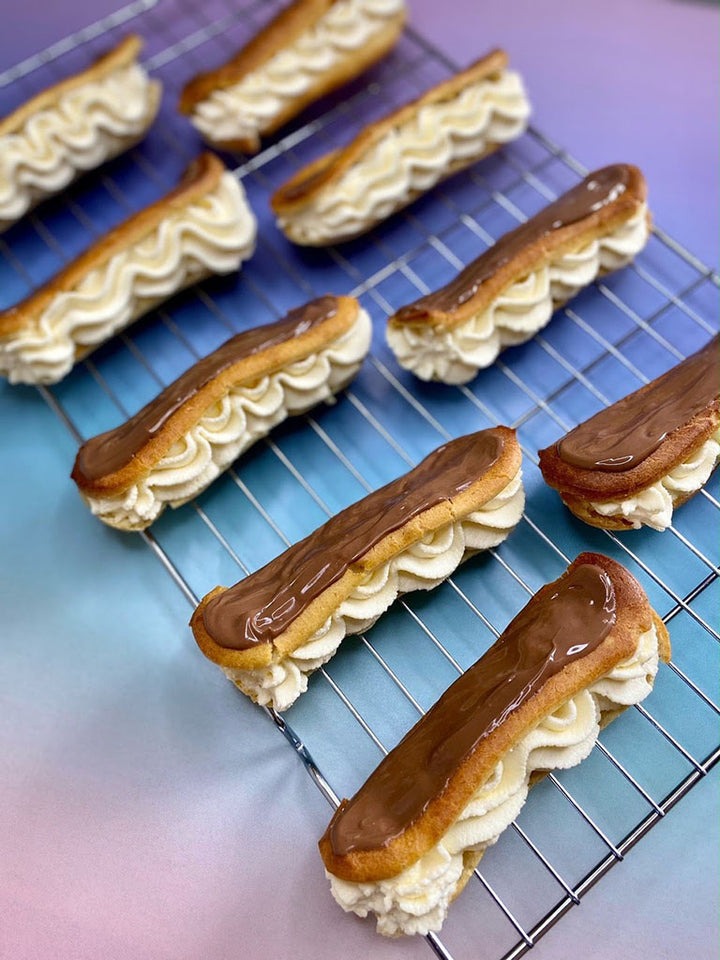 Congratulations Iona on becoming our baker of the week.
Here are some questions for our baking club:
1. How and when did your love for baking begin?
I started baking about 5 years ago – one of my goals for the year was to learn to bake so my friend Natalie taught me how to bake a banana loaf. My mum bought me a Mary Berry baking book, and then I started baking regularly at my boyfriend's house using a wooden spoon and a bowl, and then I was so lucky enough to get a KitchenAid Stand Mixer from my boyfriend and I started experimenting with even more bakes!
2. What's your favourite thing to bake?
I love baking for my family and friends so I normally ask them for some suggestions as I enjoy baking new things and anything that makes them happy! I love baking scones and Victoria sponge cakes for afternoon tea with my Mum and sister. 
I also love the process of baking dough. My favourite thing I have ever baked has to be the Christmas fruit cake I baked for Christmas 2020. I baked the cake in October and over the weeks leading up to Christmas I fed the cake with brandy and then decorated it with marzipan and fondant icing just before Christmas Day. All of my family really enjoyed this and it was worth the effort.
3. Where do you get your inspiration from?
My inspiration for my baking comes from Mary Berry, Nadiya Hussain and Nigella Lawson. I love reading their books and watching their programmes. Since creating my baking Instagram I follow a lot of other bakers from around the world and get a lot of my inspiration from others too!
4. Do you have a preferred flour to bake with?
It depends on what I'm baking. I use plain and self raising flour for my cakes, biscuits etc and strong white bread flour and wholemeal in doughnuts, bread and rolls. I received some Maizebite flour from Matthews Cotswold Flour and I'm looking forward to trying this flour to make some shortbread biscuits and pastry for strawberry tarts!
5. Is there anything you haven't baked yet that you want to try?
I have had Croissants on my baking list for a while now as they are one of my boyfriend's favourite treats. It is a challenging bake but I have the confidence that I can give them a go so I will try this soon.
6. What advice would you give to someone who is just starting baking?
Just to enjoy the process of baking – start off simple – you don't need fancy or expensive equipment to bake – a bowl and spoon does the job for lots of bakes. Start with a clean kitchen, read the recipe to make sure you understand all of the steps and have all of your ingredients weighed out before you start.
Thank you so much to Iona for answering these questions, if you'd like to see more you can visit her page on instagram or view her delicious chocolate eclair recipe.
---
← Older Post Newer Post →