Everything You Ever Needed To Know About Sourdough
---
Here, Elaine Boddy from Foodbod Sourdough (our sourdough expert), brings you everything you need to know to be able to make sourdough simply and successfully.
So, let Elaine take you by the virtual hand and show you her wonderful world of sourdough!
If you'd like to receive more tips, 'flour in sourdough' news and new recipes from Elaine, join our Super Sourdoughers Club and get your free downloadable Starter Journal with the link below!
Sourdough Starter Step-by-Step
---
Make the perfect sourdough starter first time, every time, using Elaine's expert guide. Packed with tips and tricks, designed to work hand-in-hand with our downloadable journal and Master Recipe. Get started now with the link below!
Elaine's Sourdough Master Recipe
---
Using our range of flours. Elaine guides you through how to make and maintain a sourdough starter, how to make your first loaves, and beyond. Throughout Elaine explains the exact flours she is using and why, and whether you need to be aware of any extra amendments or considerations to make her recipes successfully.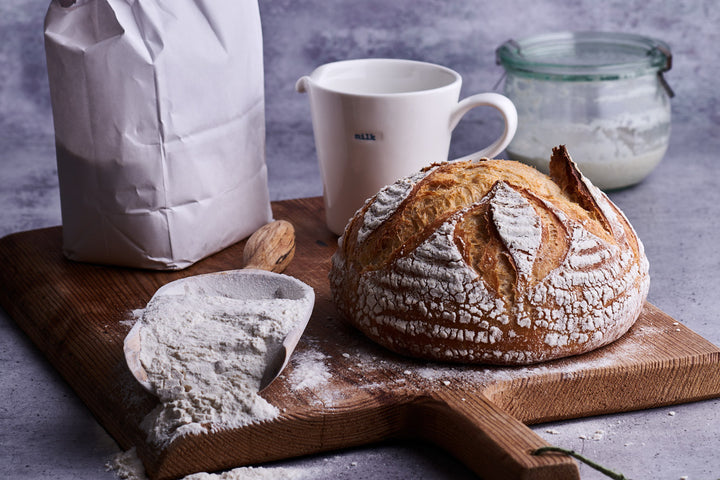 Wholegrain Sourdough Starter Flours
---
You only ever need one single starter, made with any flour, and you can use it in any dough. But once you've made a starter and have been using it for a little while, Elaine recommends making another starter (or two) with other flours. Checkout Elaine's tips for great wholemeal and ancient sourdough starter flours below.
Meet Our New Sourdough Ambassador:
---
An Interview with Elaine Boddy - Matthews Cotswold Flour Bakers Q&A
Enriched Sourdough Recipe
---
Making an enriched sourdough loaf requires a slightly different approach. Find out how Elaine does it here.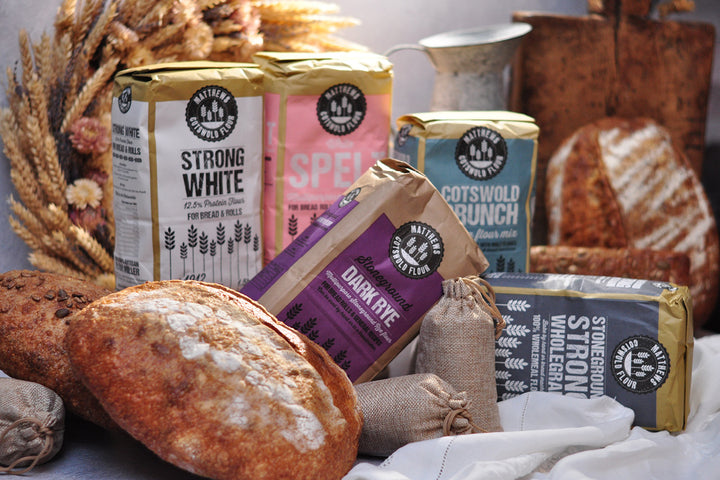 Shop Sourdough Flours
---
Matthews Cotswold Flour has the largest range of specialist flours in the UK, so you'll always be able to find what you need to make amazing sourdough every time! Checkout Elaine's recommendations for great sourdough with the link below!
Our Sourdough Guru
---
Elaine Boddy is the author of three fantastic Sourdough recipe books, prolific blogger, celebrated speaker and Foodbod podcast presenter. Elaine has worked with Cotswold Flours for years, but has only recently joined us as our new Sourdough Brand Ambassador. Find out more about Elaine now.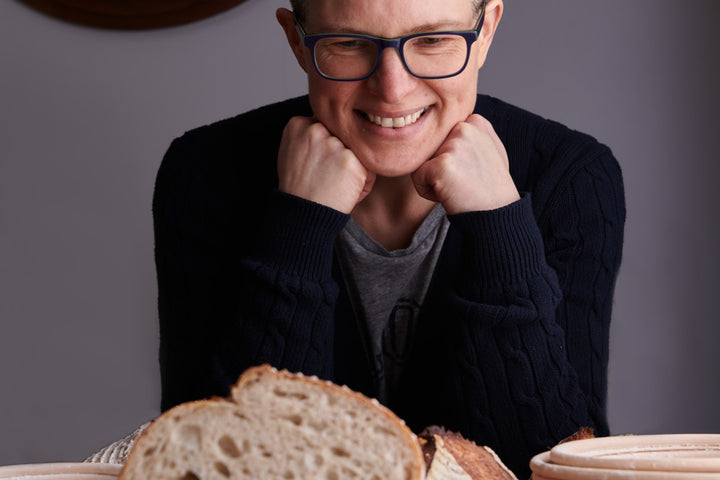 Sourdough FAQ
Q. What makes sourdough different?
A: The fact that sourdough is made with a starter and the lovely long slow proving process gives sourdough its iconic texture and flavour and is what makes sourdough the healthiest bread you can eat. Even better when you make your own!
Q. Can I use any flour?
A: There are certain flours that are better than others for making sourdough and Elaine has highlighted these for you and will be sharing more notes and tips for using our range for making sourdough.
Q. Do I need special pans?
A: No, there are some key pieces of equipment that are nice to have, and can help your sourdough journey, but you can also start with things you've probably already got in your kitchen.
Q. How long is it before I can bake a loaf?
A: Typically, it takes 7 days to make a working starter - but some can take a little longer.
Q. Do I need to put the rest of my life on hold to be able to make sourdough?
A: No. Not at all. Elaine will show you how to make sourdough simply and time efficiently so it fits in with your life. Whatever your lifestyle or working/home life, you can make sourdough.
Q. Does a starter need to be constantly looked after?
A: No, starters need very little input.
Q. Where do I begin?
A: You've already started! Follow Elaine's easy starter steps (link at the top of this page) for your first sourdough starter steps.