Britain's Largest Speciality Flour Range
---
We produce 100 varieties of flour in 16kg and 25kg sacks, using modern roller milling and traditional stoneground methods. Select any type of English, Canadian, Italian or French flours from conventional, Organic and now Regenerative Agriculture.
If you're looking for a new Flour supplier for your commercial business, check out our trade brochure with the link below. To get access to exclusive commercial products and pricing, use the "Become a Partner" form at the foot of this page to start setting up your Cotswold Flour Trade Account now.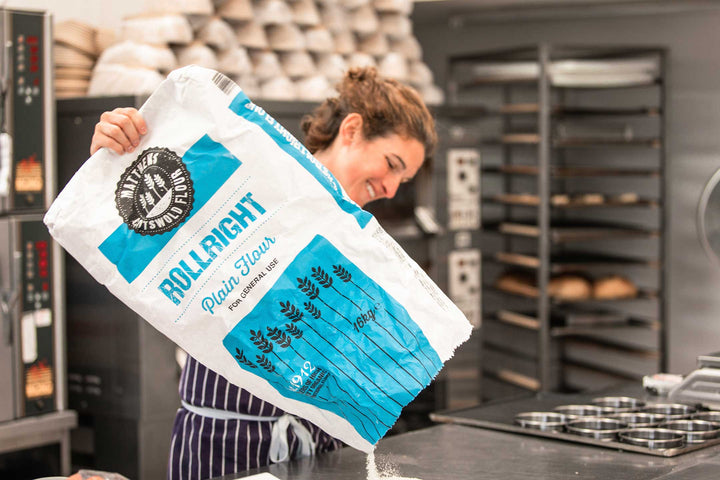 Over a Century Providing for Professional, Home and Micro Bakers
---
The Matthews family history spans over 200 years from the farm in Oxfordshire. Since building the mill in 1912, today we're supplying Britain's best bakers from a regenerative farming system. The mill is still run and owned by the 8th generation of Matthews in the Cotswold village of Shipton-Under-Wychwood. Our vision is to create baking products that enhance taste, nutrition, understanding and experience with regenerative agriculture. 

The Top 1%
---
We mill only the top 1% specification of grain for a top-quality premium product, and we work closely with farmers to ensure our bakers only get the best flour - milled with care and passion. The grain is milled by our fantastic milling team who work. Although most of our grains are sourced from the UK, we have a close relationship with our French and Italian milling partners to ensure easy import for our customers.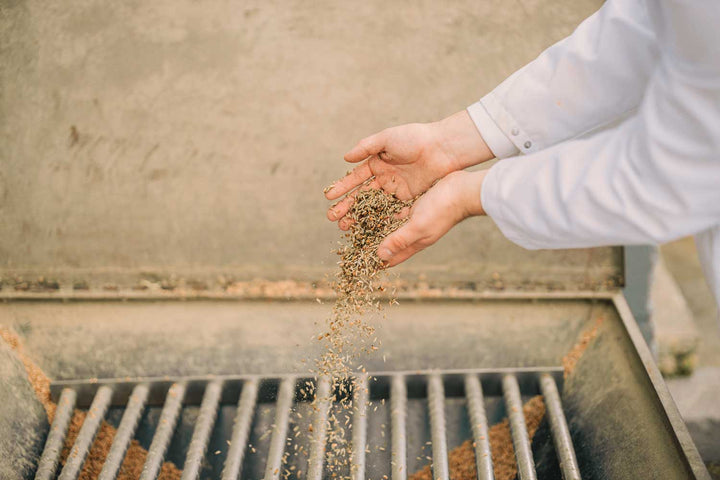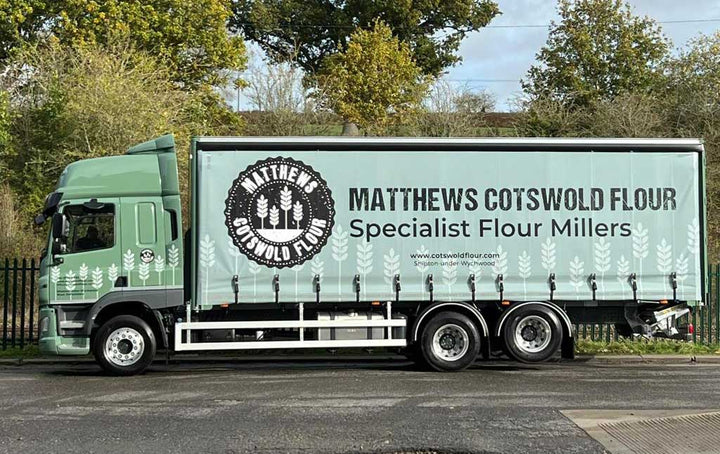 1st Class Delivery
---
We pride ourselves on being with you for every step in your journey - right into your bakery! Our dedicated transport team will personally deliver your flour and will even help carry it into the bakery, the only thing they don't do is bake the bread for you! We typically use our own delivery lorries and vans, driven by teams who are just as passionate about the product as you are, so you can count on your flour arriving on time and in one piece, delivered with a smile.
Meet some of our professional bakers:
---
An Interview with William Leet - David Wood Bakers - Matthews Cotswold Flour Bakers Q&A
Become a Cotswold Flour Trade Partner
---
Get in contact using the form below 
We'll be in touch to find out more about your bakery/business and send you samples
Complete the Trade Application and submit your first order!
Meet The Cotswold Flour Expert Team
---
Our experienced Commercial Team are always on hand to help business customers. Whether it's to assist you with your account setup, provide great baking advice, or to chat about industry trends. Whatever you need, we're here to help.
Sophie Carey - Bakery Development Manager
---
"I'm a trained baker with experience in bakeries of all sizes and I'm always available to lend a hand to our trade customers! I ensure our customers are using the right flours and I can also assist with trials, give recipe ideas, or even help get you nominated for awards."
Bertie Matthews - Managing Director
---
"There has never been a better time to be in this industry. Our family business is a team of three. Forward thinking farmers helping the planet using regenerative agriculture. Our milling team creating one of the largest ranges of specialty flour in the UK and our inspiring baking partners creating something new every month. I look forward to showing all our new baking partners the farms, mill, and hearing how we can support their business growth."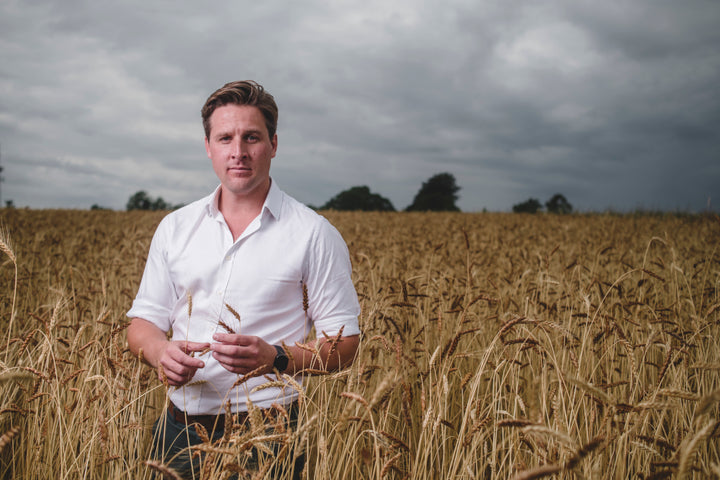 Award Winning Flour and Bakers
---
Not only has our flour won 20 Great Taste Awards in the last 3 years alone, but our bakers and bakeries have won some amazing awards too - including Britain's Best Baker.

We support and supply the UK's best bakers as accredited by the Baking Industry Awards and the National Bakery Awards.
Your success is our success. We want to help our partners be the best they can be.


Trade FAQ
Q: What is the minimum order quantity?
A: 250kgs per delivery - however if you are a micro baker please get in touch anyway as we can offer a courier service.
Q: How do I know which of your flours is right for me?
A: You can download our brochure and product list to see all options, or you can give us a call. Our bakery development manager will be able to talk you through the products and recommend some to fit your process.
Q: What are your pack sizes?
A: We offer 16kg sacks as well as retail packs of 1.5kg (some of our french products are 25kg sacks)
Q: What is your usual delivery time?
A: We operate on a day 1 for day 3 delivery for our bakery customers, and day 1 for day 5 delivery for our wholesale partners. If you are short of flour though, give us a call and we'll try our best to help you out!
Q: What are the benefits of having a Trade Account with Matthews Cotswold Flour?
A: Lower prices Regular communications with the team Bespoke payment terms (dependent on credit check)
Visiting Some Of Our Trade Customers
---
We love seeing what our commercial customers make with our flour - we hope you will too!