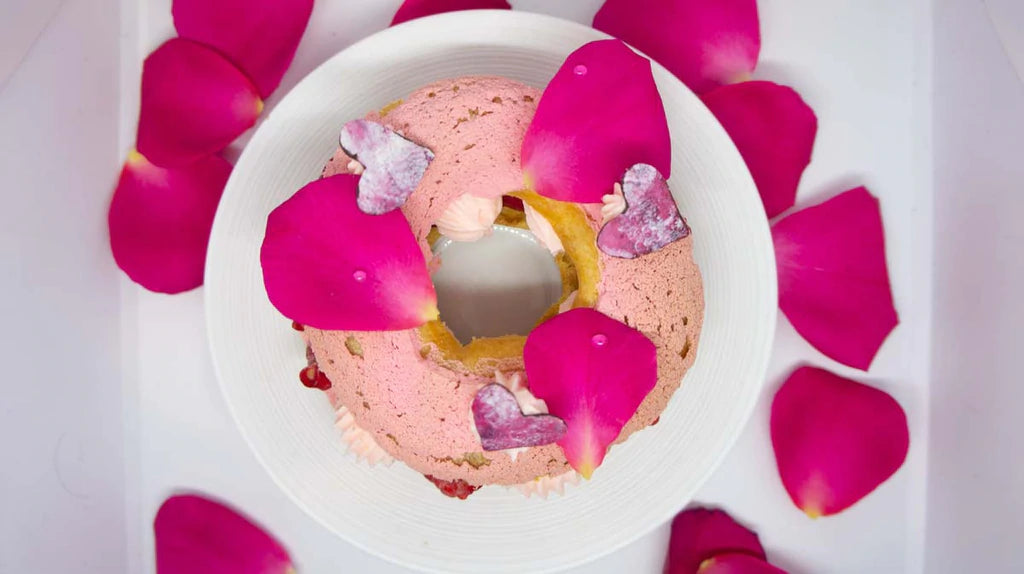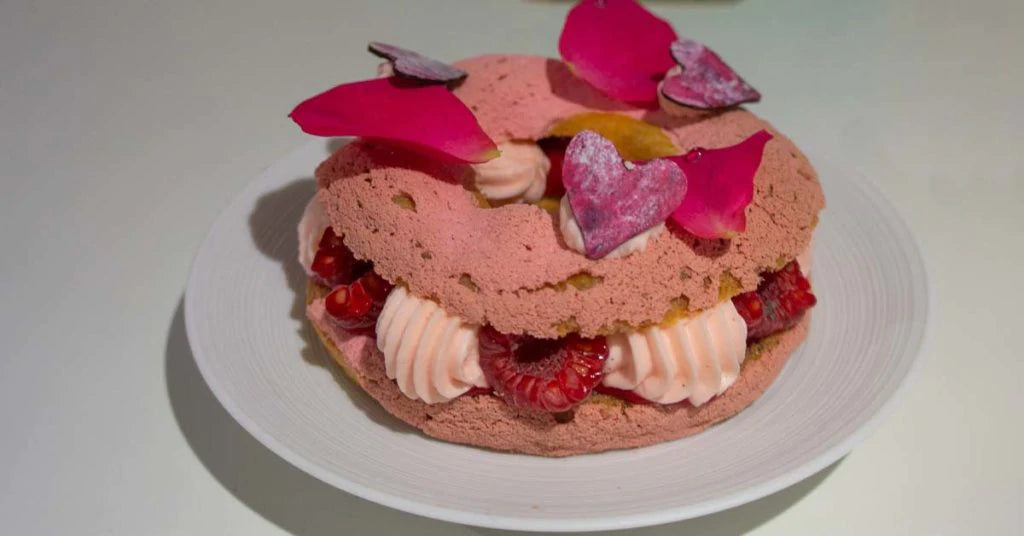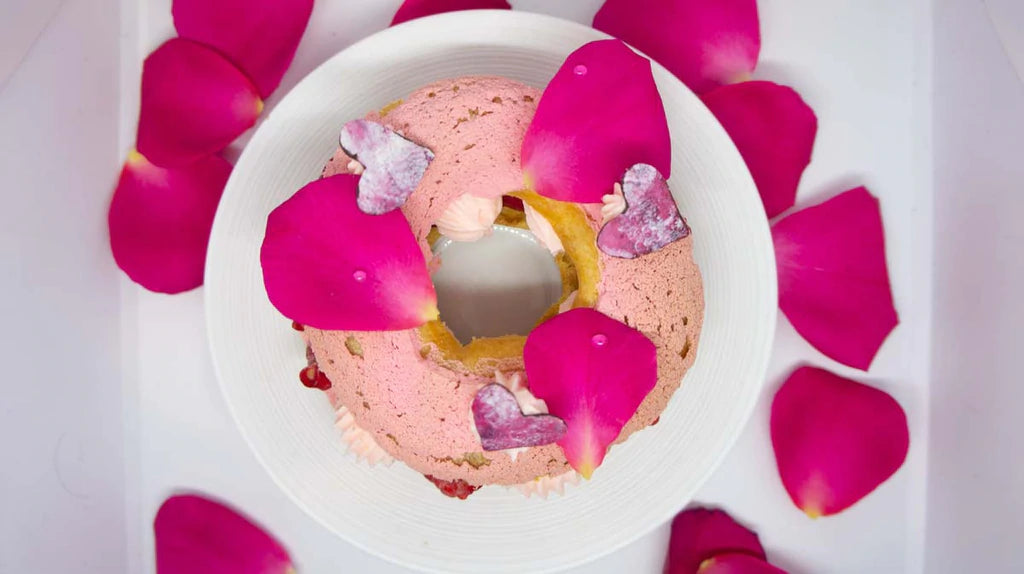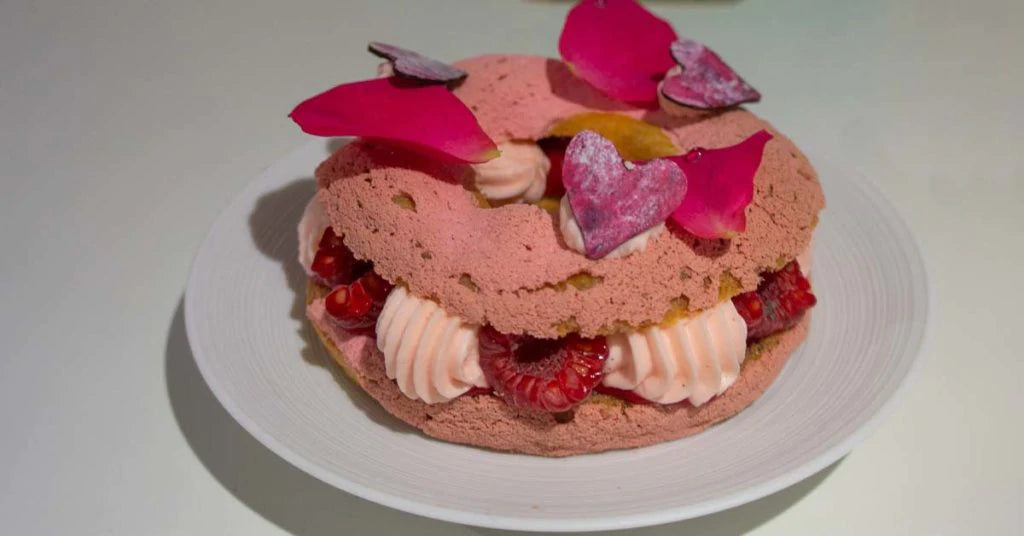 Choux pastry
65 whole milk
65g water
60g butter unsalted 
2g fine salt
2g caster sugar
3 whole eggs 
Instructions
Place the water, milk, salt, sugar and unsalted butter in a pan and bring to the boil. 
Mix in the sieved flour and cookout on the stove for 2-3 minutes. 
Take off the heat and place into a mixing machine, mix until the heat is out of the base and below 50◦C, gradually add in the eggs. 
Pipe with a star nozzle in circles 5cm diameter, place the craquelin on top and bake at 170 degrees for 20 minutes. Make sure not to open the oven as the choux will collapse.
Pink craquelin
70g caster sugar
60g unsalted butter
3 drops of pink food colouring
Instructions
Mix all the ingredients together, roll to 2mm thickness
Cut with two cutters 1 5cm diameter and one with 2cm diameter into a doughnut shape and freeze
Once frozen place on top of the piped choux and bake
Rose whipped ganache
200g whipping cream 
80g white chocolate 
3 drops of rose water 
2 drops of pink food colouring
Instructions 
Bring the cream to a boil 
Pour over the chocolate in 3 stages 
Add the food colouring and flavouring 
Pour into a container and let cool in the fridge for at least 3 hours. 
Once cooled, whip up until thick and fluffy
Decoration 
Cut the cooked Paris Brest in half, pipe the whipped ganache in the middle, as well as fresh raspberries. place the top back on and decorate with fresh rose petals.
---
← Older Post Newer Post →