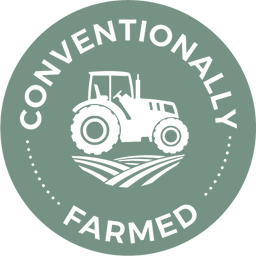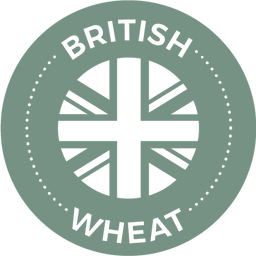 Ingredients
65g Matthews Cotswold Plain flour
Pinch of salt
50g unsalted butter
2 large eggs
200ml double cream
5tsp icing sugar
1tsp vanilla extract
100 milk chocolate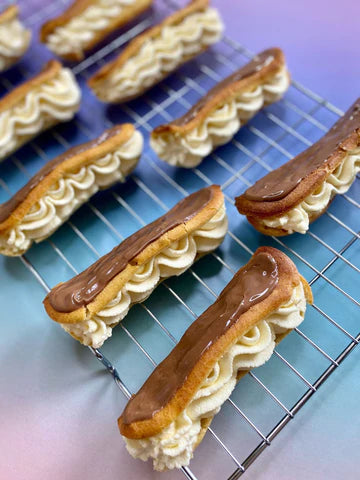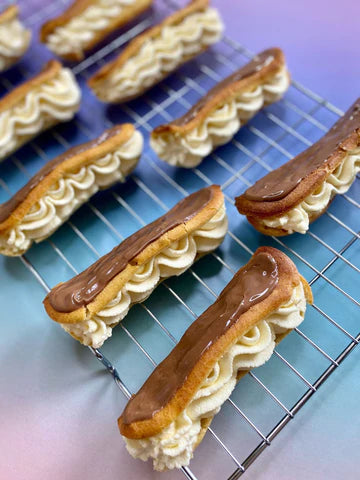 Recipe created by Iona (@ionabaking) and inspired by Paul Hollywood.
One of my all-time favourite treats is an èclair and I was lucky enough to receive a 12-hole èclair tin for my birthday! Light choux pastry, filled with whipped cream and topped with chocolate (I chose orange flavoured chocolate)
1. First preheat the oven to 200°C/180°C Fan and grease the baking tray with butter.
Sift 65g plain flour onto a sheet of grease proof paper.
Measure 120ml water into a medium sized pan with a pinch of salt and 50g unsalted butter and heat until the butter completely melts (do not let the water boil and evaporate).
Quickly bring the mixture to a boil and tip in the flour in one go. Remove the pan from the heat and beat with a wooden spoon to bring the dough together. Put the pan back on a low heat and beat the dough for around 1 minute to make a smooth, glossy dough ball.
Tip the dough into a large mixing bowl and leave to cool until tepid.
Beat 2 eggs, then gradually beat them into the dough.
Spoon the pastry into a piping bag and pipe 12 x 10cm lengths onto your tray.
Sprinkle the tray with a few drops of water and bake in the oven for 15 mins. Then reduce the oven to 170°C/150°C Fan and bake for 10 mins.
Remove the tray from the oven and make a small hole in the side of each èclair to allow steam to escape.
Return to the oven for a further 5 mins then transfer to a wire rack to cool completely.
For the filling, whip 200ml double cream with 5 tsp icing sugar and 1tsp vanilla until stiff.
Once the eclairs have cooled, cut down the length of one side and pipe in the cream.
Melt 100g chocolate and pour over each eclair and leave to set before enjoying!
---
← Older Post Newer Post →