Best Valentine's Day Baking Recipes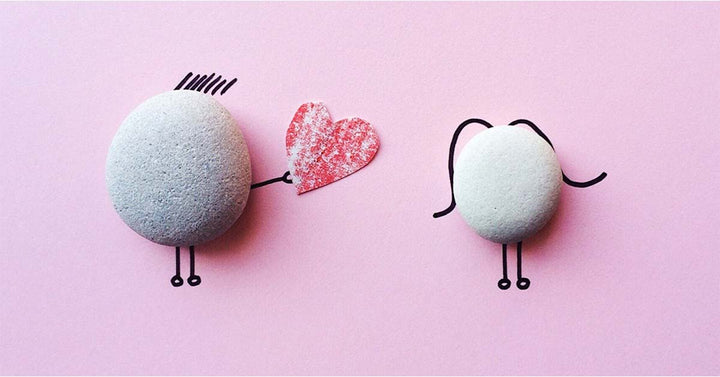 This is the month of love and we're ecstatic to celebrate Valentine's Day with all of our team members, customers, family, and friends with some amazing baked goods! Join us in this wonderful celebration of love with some fantastic Valentine's Day baking recipes!
1. Red velvet cookies
Ingredients
175g soft salted butter

200g light brown soft sugar

100g caster sugar

1 large egg

2 tsp vanilla extract

½-1 tbsp red food colouring gel, depending on strength

225g plain flour

25g cocoa powder

½ tsp bicarbonate of soda

150g white chocolate chips or chunks

For the drizzle

2 tbsp soft cheese

6 tbsp icing sugar
Instructions
Beat the butter and sugar together with an electric whisk until pale and fluffy. Beat in the egg, vanilla and food colouring until you have a bright red batter. Sieve over the flour, cocoa and bicarb. Fold everything together to make a stiff evenly-coloured dough, then fold in the chocolate chips.

Put the dough on a sheet of baking parchment, fold the parchment over the dough and mould into a sausage shape about 6cm wide. Chill until ready to bake. Will keep for a week in the fridge or one month in the freezer.

Heat the oven to 190C. Cut the cookie dough into 1cm thick slices using a sharp knife and arrange on two large baking sheets lined with baking parchment well-spaced apart so they have room to spread in the oven.

Bake in batches, keeping the unbaked cookies on the sheet in the fridge while the rest are baking.

Bake in the middle of the oven for 13-15 mins until the cookies are crisp at the edges, but still soft in the centre. Leave to cool on the baking sheet for a few minutes, then transfer to a wire rack to cool completely. Beat the soft cheese in a small bowl to a loose consistency, then stir in the icing sugar.

Use a piping bag or spoon to drizzle the icing over the cookies. Un-iced cookies keep for five days in an airtight container, or two days iced.
2. Valentine's day chocolate cupcakes
Ingredients
For the cupcakes 
175g butter

200g light muscovado sugar

50g cocoa

140g 

self-raising flour

2 large eggs

8 white truffles
For the decorations
150g butter, softened

300g icing sugar

1 tsp vanilla extract

2 tbsp cocoa

8 white chocolate hearts
Instructions
Heat oven to 180C and line a muffin tin with eight paper cases. Melt the butter in a small pan, then leave to cool for 5 mins. Tip the sugar, cocoa and flour into a food processor and whizz to get rid of any little clusters of sugar that are sticking together. Tip in the melted butter and eggs, and blitz to make a smooth batter.

Scoop a little of the mixture into each muffin case, then lightly press a white chocolate truffle in the centre. Spoon over the remaining mixture, making sure that the truffles are covered. Bake for 15-20 mins until the mixture has firmed up. Leave to cool.

To decorate the muffins, tip the butter and sugar into a large bowl, add the vanilla and beat with an electric hand whisk until really smooth. Thinly spread a little of the vanilla mixture over the top of the cakes to cover them, taking the icing down the sides to meet the paper case.

Beat the cocoa powder into the rest of the icing, then put in a piping bag fitted with a large star nozzle and pipe hearts onto the top of each cake. Add a chocolate heart to decorate for the final flourish.
3. Chocolate brownie cake
Ingredients
100g butter

125g caster sugar

75g light brown or muscovado sugar

125g plain chocolate (plain or milk)

1 tbsp golden syrup

2 eggs

1 tsp vanilla extract/essence

100g 

plain flour

½ tsp baking powder

2 tbsp cocoa powder
Instructions
Heat oven to 180C/fan 160C/gas 4. Grease and line a 20cm cake tin.

Place the butter, caster sugar, brown sugar, chocolate and golden syrup in the pan and melt gently on a low heat until it is smooth and lump-free.

Remove the pan from the heat.

Break the eggs into the bowl and whisk with the fork until light and frothy.

Add the eggs, vanilla extract or essence, flour, baking powder and cocoa powder to the chocolate mixture and mix thoroughly.

Put the mixture into the greased and lined cake tin and place on the middle shelf of the oven. Bake for 25-30 mins.

Remove and allow to cool for 20-30 mins before cutting into wedges and serving.

Serve with cream or ice cream and plenty of fresh fruit.
4. Heart biscuits
Ingredients
175g 

plain flour

, plus a little extra for dusting

100g butter, cut into small cubes

85g caster sugar

1 egg yolk

5 peppermint candy canes
Instructions
Before you start, read the tips at the bottom of the recipe.

Tip the flour and butter into a bowl. Use your fingers to squash the lumps of butter into the flour, then rub together until the mixture resembles wet sand. Add the sugar and egg yolk and 1-2 tbsp cold water. Mix together with a blunt cutlery knife, then your hands, until it becomes a soft dough. (Or, get an adult to help you to do this in a food processor.) Wrap the dough in cling film and pop in the fridge for 20 mins to chill.

Heat oven to 200C/180C fan/gas 6. Line 2 baking trays with baking parchment. Put the candy canes in a resealable plastic bag, then wrap in a tea towel. Use a rolling pin to bash them to a chunky rubble. Set to one side.

Dust your work surface with a little flour, then use a rolling pin to roll out the dough. Cut out heart shapes with your big cookie cutter. Put them on the baking trays, spaced a little apart. Use your small cutter to cut out a little heart in the centre of each big heart. Re-roll your cuttings to make about 20 hearts in total.

Bake for 8 mins. Carefully remove the trays from the oven, then fill each small heart with a little of the crushed candy cane. Return to the oven for 4 mins more, until the biscuits are just starting to turn golden and the candy cane has melted.

Once out of the oven, quickly sprinkle the gooey centre of each heart with a little extra crushed candy cane. Leave to set and cool completely on the trays. Once cool, the biscuits will peel straight off the trays. Wrap them in pretty boxes to give as a gift.
5. Sweet scones
Ingredients
85g diced butter

350g 

self-raising flour

¼ tsp salt

1 ½ tsp bicarbonate of soda

4 tbsp caster sugar

200ml milk, warmed to room temperature, plus a splash extra

Crushed sugar cubes, to decorate
Instructions
Heat oven to 200C. Whizz butter into flour. Tip into a bowl and stir in salt with bicarbonate of soda and sugar. Using a cutlery knife, quickly stir in milk – don't over-mix.

Tip out onto a lightly floured surface and turn over a couple of times to very gently bring together with your hands. Gently pat to about 1in thick, then stamp out rounds with a floured cutter. Pat together trimmings to stamp out more. Brush the tops with a splash more milk, then scatter with crushed sugar cubes. Bake on a baking sheet for 10-12 mins until risen and golden.
---
← Older Post Newer Post →