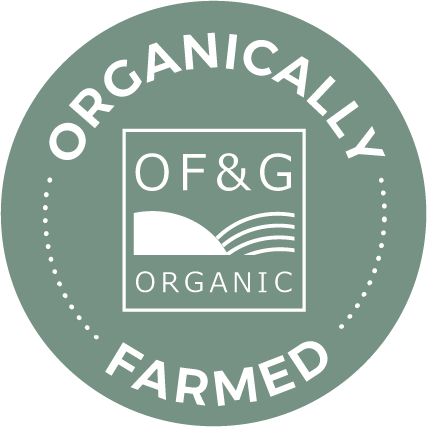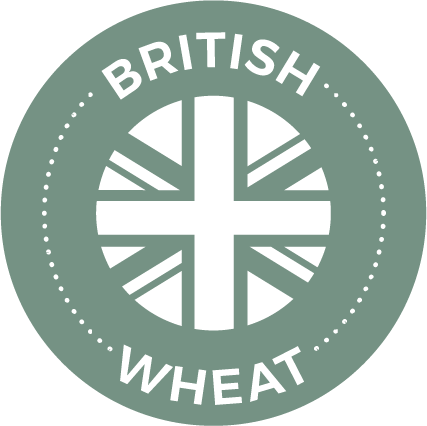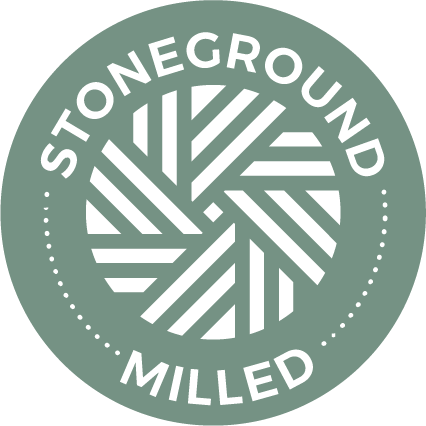 Ingredients
Sponge

150 g Matthews Cotswold Malted Cotswold Rye Flour
75 g almond flour
100 g caster sugar
3 large eggs
80 g vegetable oil
3 teaspoons baking powder
1/2 teaspoon baking soda
2 tbsp creme fraiche or Greek yogurt
Buttercream
150 g unsalted butter
150 g almond butter
150 g icing sugar, sifted 2 tbsp milk

To finish
150 g fresh blueberries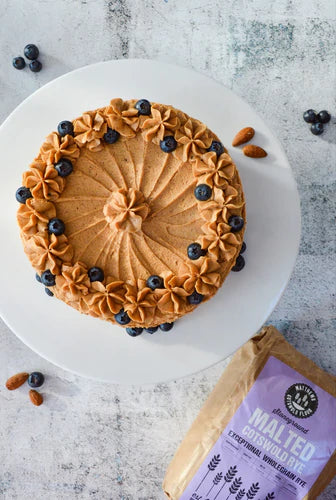 METHOD
Preheat the oven to 180°C/fan 160°C/gas 4.
Grease and line two 7 inches round tins. Put the malted flour in a food processor, blend it and set aside. In a large mixing bowl, add the eggs, oil, sugar and creme fraiche and mix with an electric whisk, until everything is blended. Add the flours, baking powder and baking soda and mix until well combined.

Divide the mixture between the two tins and bake in the oven for about 25 minutes or until a toothpick inserted in the centre of the cake comes out clean.. Turn onto a cooling rack and leave to cool completely.

In the meantime prepare the buttercream. Start by beating the butter with an electric mixer or whisk for 5 minutes. Add the almond butter and beat for 2 minutes. Then gradually beat in the icing sugar. Add the milk and mix.

Once the cakes are completely cooled down, spread 1/3 of the buttercream over one of the sponges. Top it with the fresh blueberries, keeping a few to decorate. Cover with the second sponge. Spread the remaining buttercream over the cake and around the edges.
Decorate with some fresh blueberries.

Enjoy!

Thank you to Gabriella Morelli - @bebbasrecipes_and_ph for this recipe! If you'd like to see more, please visit her instagram.
---
← Older Post Newer Post →