Miso Caramel Banana Bread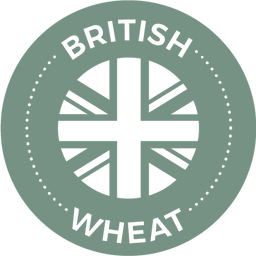 Banana bread just got the most luxurious upgrade. This loaf is oozing with miso caramel, packed with banana and uses our Organic Self-Raising Flour for the most perfect bake.
Ingredients
250g Cotswold Organic Self-Raising Flour
115g unsalted butter, at room temperature
150g caster sugar
2 free-range eggs, at room temperature
60ml milk
1tsp vanilla extract
2tsp baking powder
3 bananas, mashed
125ml miso caramel plus more for topping
300g buttercream (vanilla or plain)
Handful of fudge chunks, to decorate (optional)

For the miso caramel:

220g light brown sugar
55g salted butter
2 ½ tsp white miso
125ml double cream
1/2tsp salt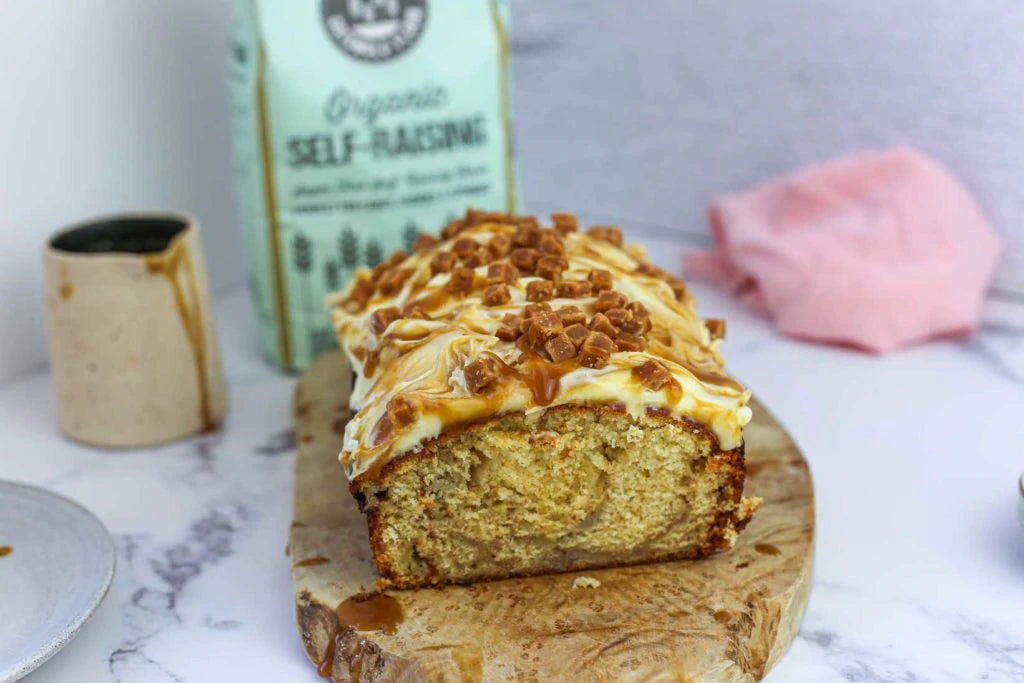 Start by making the miso caramel. Add all the ingredients to a saucepan and put on a medium-high heat.
Mix constantly until the sugar melts and the mixture comes to a boil. Reduce the heat to low and let simmer for 5 minutes, without stirring.
Remove the pan from the heat, pour the caramel into a heatproof container and set aside.
Preheat the oven to 180C.
For the banana bread, start by creaming the butter and sugar together using a stand mixer or electric whisk.
Once well combined, add the eggs, milk and vanilla extract. Mix until incorporated.
Using a spatula or hand whisk, mix in the flour and baking powder.
Next, add in the mashed bananas and miso caramel.
Transfer the batter to a greased loaf tin and bake for 50 mins, until a skewer comes out clean. Set aside to cool completely.
To decorate, spread across the buttercream, drizzle over more miso caramel and blend. Top with fudge chunks for a touch of chew then slice up and enjoy!
---
← Older Post Newer Post →