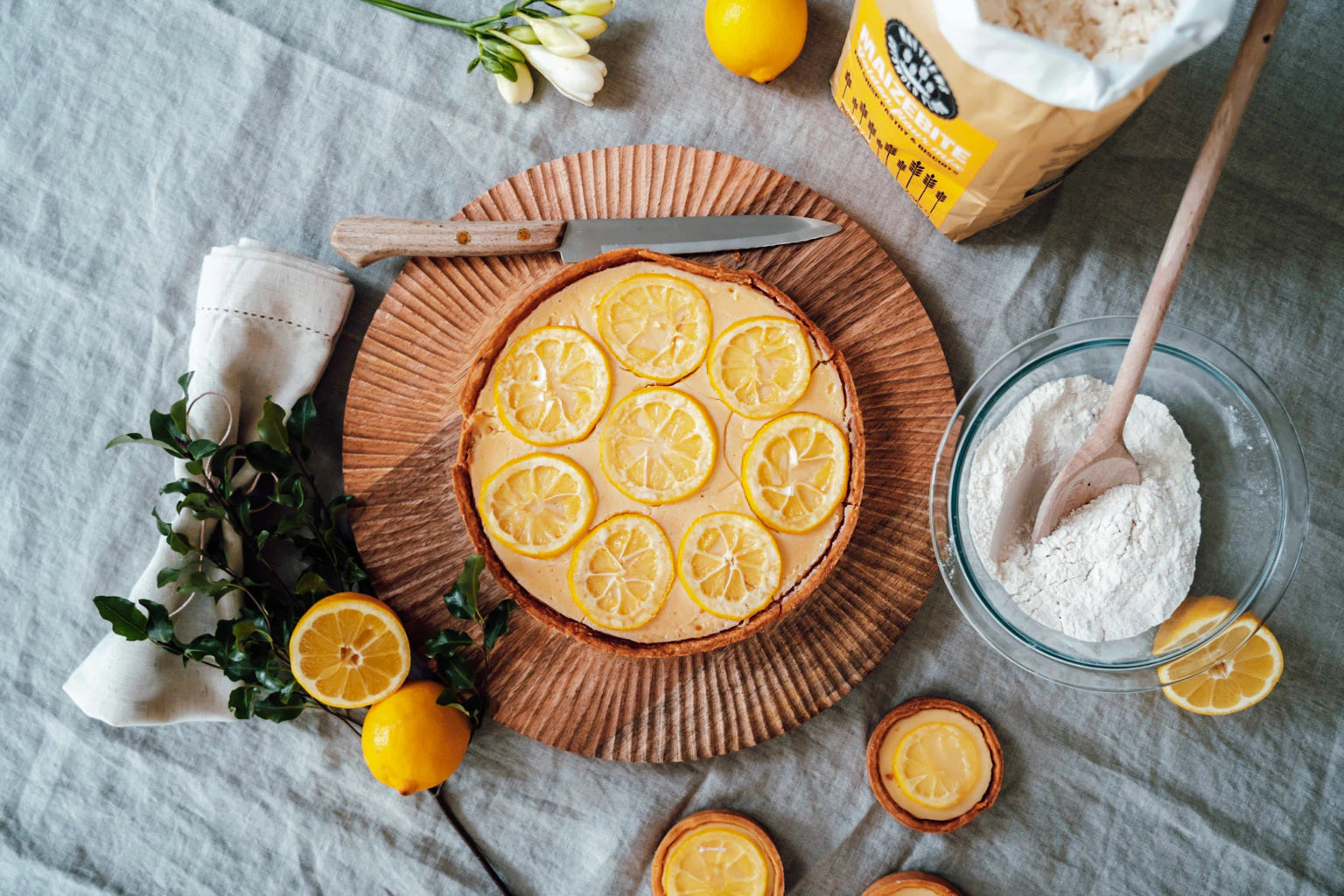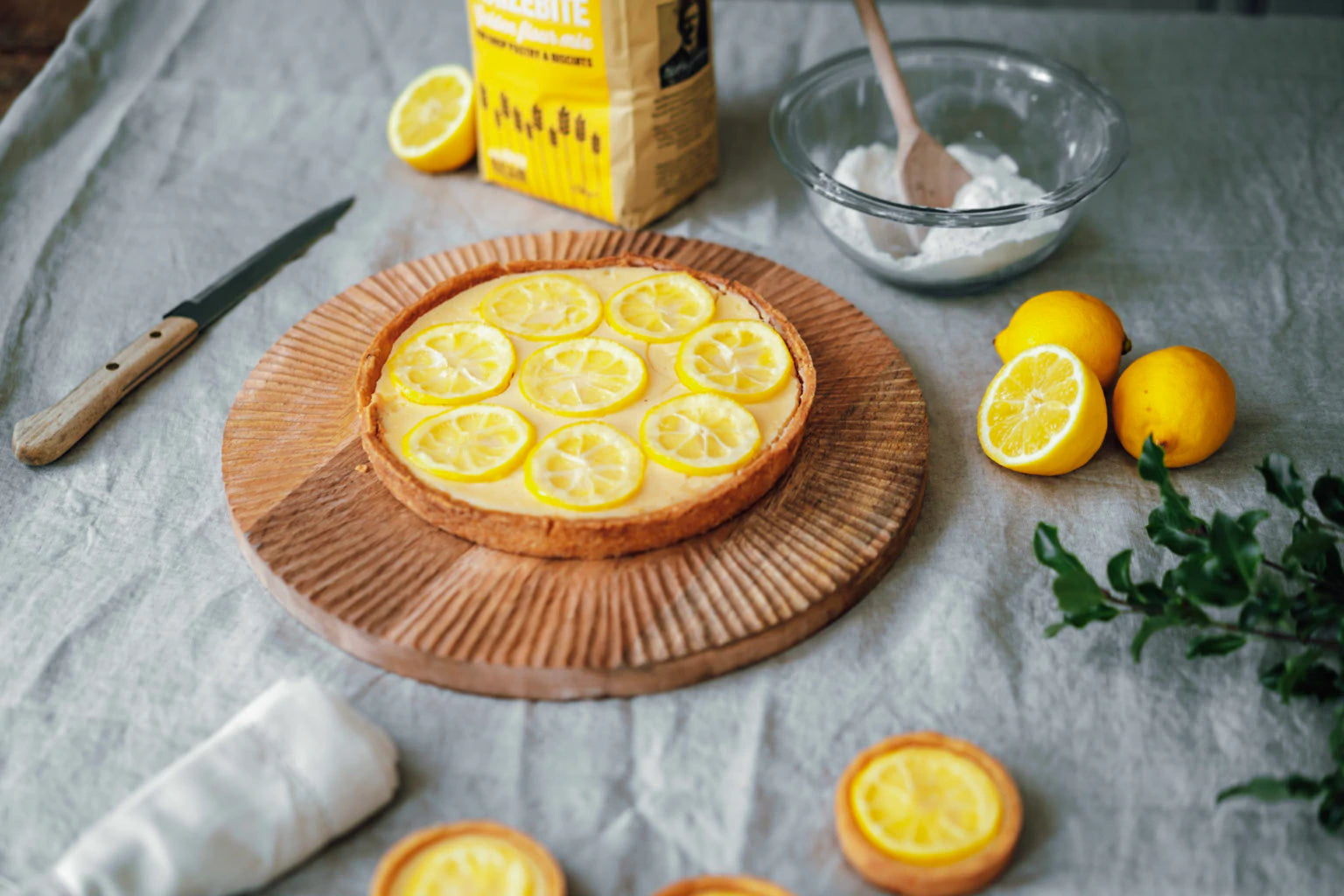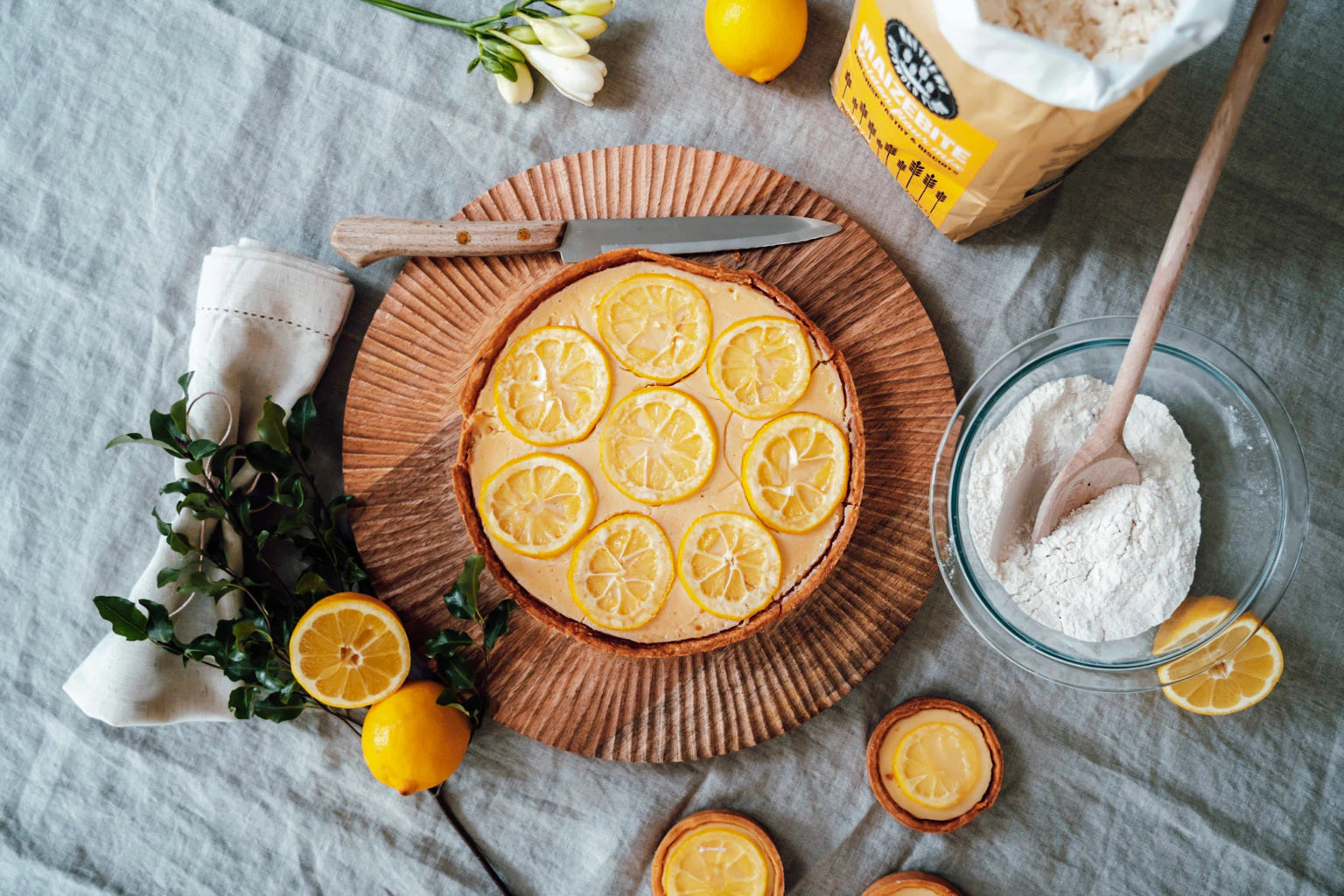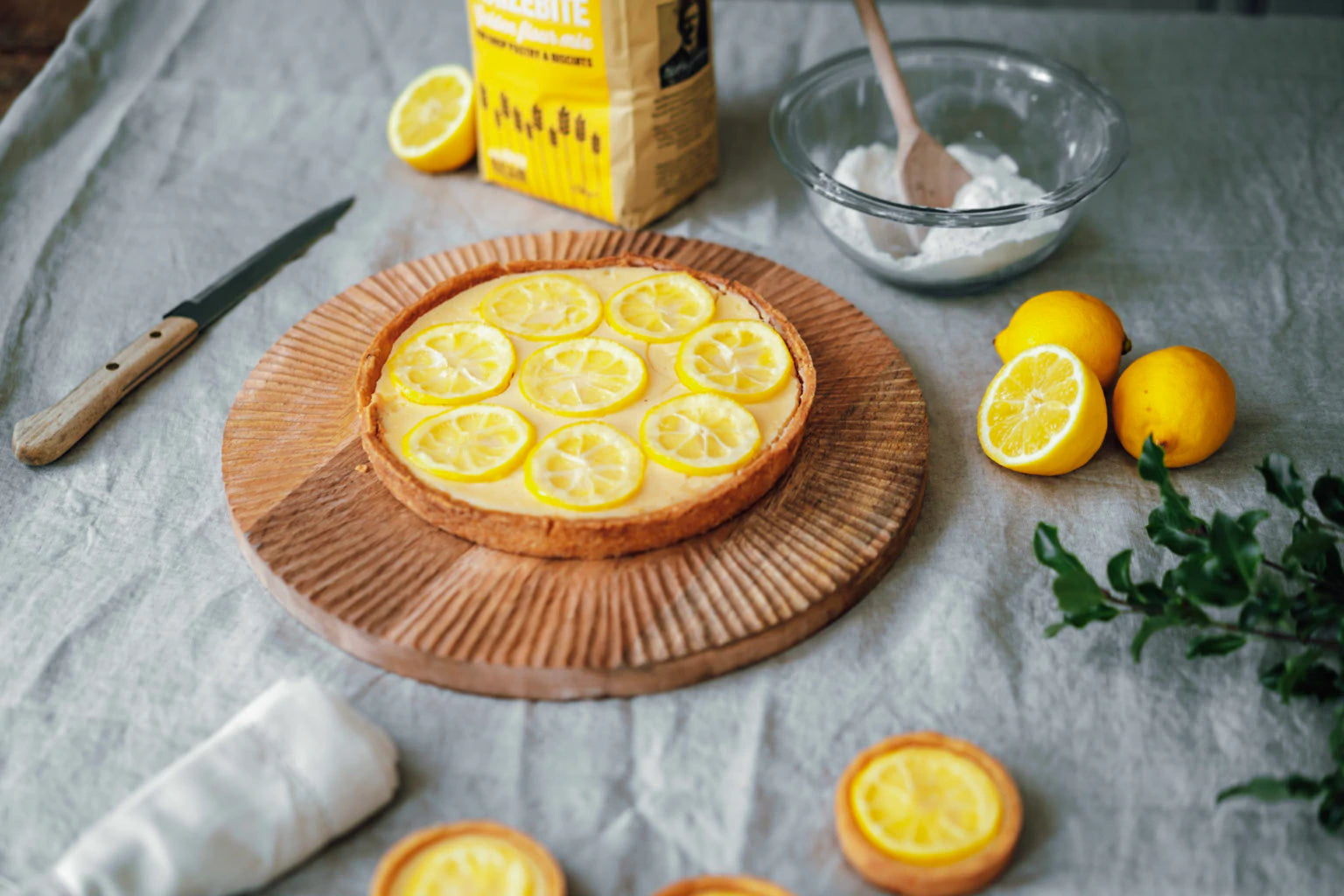 180g Cotswold Maizebite flour 

110g Butter 

50g sugar

1 egg yolk

2 tbsp Coldwater 
Rub the butter with the flour, and sugar until a sandy texture 

Add the egg yolk and water and mix until combined. 

Wrap the dough in cling film and let it rest in the fridge for 30 minutes. 

Once rested, roll out the dough on a floured surface to about 4 mm thickness. 

Line a tart tin, place some parchment paper and baking beans into the case

Blind bake the tart case fully for about 15-20 minutes at 160 degrees 

Fill with the lemon filling and bake again at 150 degrees for 10-12 minutes. 
Lemon tart filling 
Ingredients
1 tin of condensed milk 

4 lemons juices 

1 whole

1 egg yolk 
Method
Mix all of the ingredients together until smooth 

Fill the cooled tart case and bake at 150 degrees for 10-12 minutes 

Cool the tart down and serve. 
Optional – Decorate with confit lemon slices
Confit lemon slices 
2 Lemons sliced very thin 

100g sugar 

100g water 
Method
Bring the sugar and water to a boil and add the lemon slices whilst the syrup is still hot. 

Let cool down and sit overnight and drain off the excess syrup before placing it on the tart. 
---
← Older Post Newer Post →