Congratulations to the amazing Bakeries at the Baking Industry Awards 2022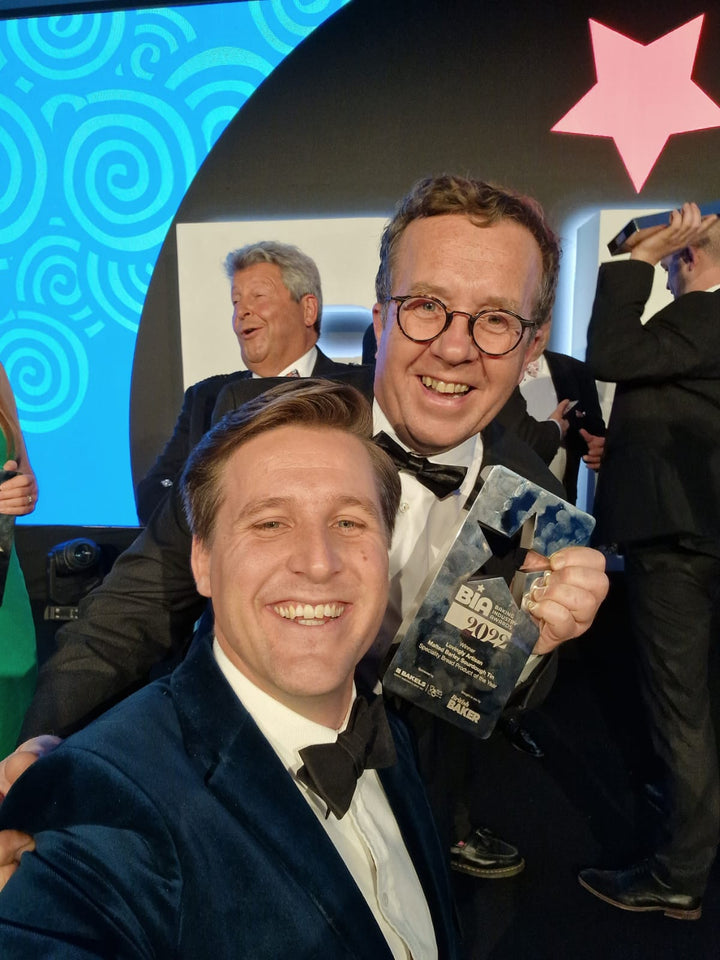 Congratulations to all of the amazing bakeries who won at the Baking Industry Awards last night!
We are delighted to see some of the bakeries we supply with flour winning awards including:
Aidan Monks and Lovingly Artisan won

Speciality Bread Product of the Year

with a delicious Malted Barley Sourdough Loaf made with Cotswold Flour!
Tim Goodwin and The Street Bakeshop won two incredible awards -

The Craft Bakery Business Award and the Team of the Year Award!
And congratulations to Peter Doughty-Cook for being awarded Baker of the Year 2022! 
Bertie Matthews, Managing Director, and Sophie Braker, Technical Baker, attended from the Cotswold Flour Mill and were delighted to celebrate the hard work and achievement with the winners.
"This is the baking Oscars and to win is an incredible achievement. Aidan from Lovingly Artisan and Tim from The Street Bakeshop have had another incredible year. It's a huge testament to the hard work of their teams"
Massive congratulations to everyone involved from Bertie & the team at Matthews Cotswold Flour. 
If you'd like to find out more about all of the winners on the night, please follow the link to read more from Bakery Info:
The Baking Industry Awards 2022 - Winners Revealed! 
---
← Older Post Newer Post →