Pauline's Oozing Cheese Loaf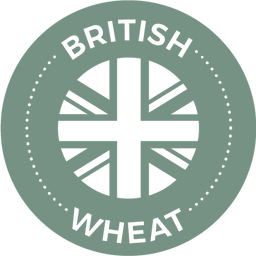 Please see Elaine Foodbod's slightly lighter recipe.
Ingredients
1 250g Pie d'Angloys cheese or similar
2 large garlic cloves, peeled and sliced into slivers
12 Fresh Lavender Heads
15 tips of Fresh Rosemary
Extra Virgin Olive Oil to spritz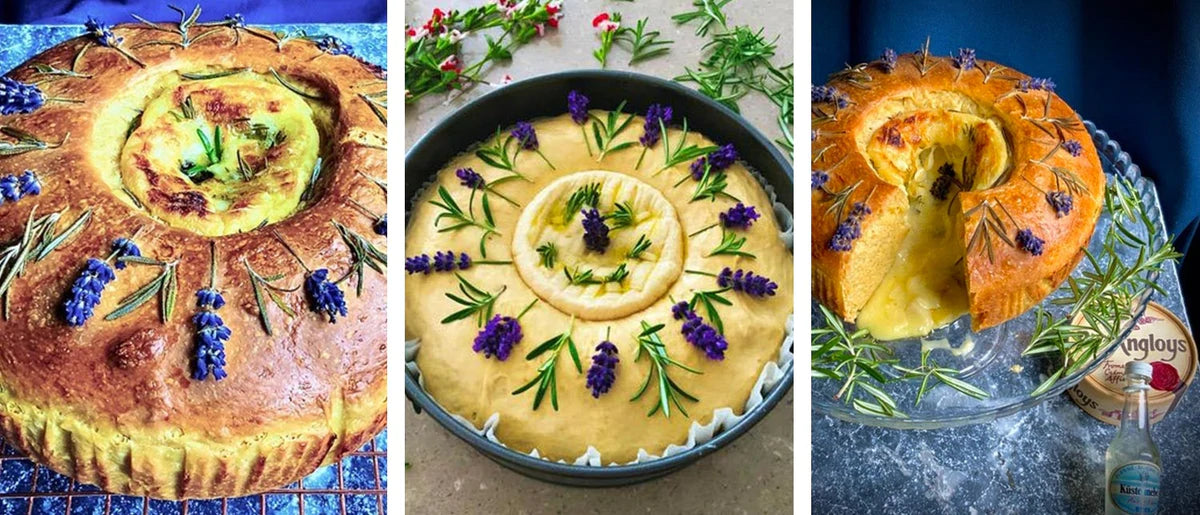 Elaine foodbod's enriched sourdough competition winner
I followed Elaine Foodbods's recipe for her enriched sourdough exactly as it was written, using the first version with 250g Strong White Bread Flour and 250g White Spelt Flour
After the overnight prove and pulling the dough together, line a round 23 cm loose bottomed Springform tin with a cake tin liner and gently place the dough into the liner smooth side up.
Carefully push the Pie d'Angloys cheese into the centre of the dough, then pop a series of small slits into the cheese, insert the slivers of garlic and a few tips of fresh rosemary.
Next drizzle with Küstennbel, a German clear spirit with a Star Anise flavour, or use any preferred clear spirit/white wine, then a spritz of extra virgin olive oil, just to ensure that the cheese browns
Decorate the surrounding dough with fresh lavender heads and rosemary, not just for decoration, they will infuse the dough with their flavour too.
Follow the enriched dough instructions once again, including anointing the dough with the egg white mixture taking care not to dislodge the lavender and rosemary
This was then was baked as directed from a cold start oven for 50-55 mins
Remove from the tin and liner.
Cool for ten minutes, then cut with a sharp knife.
Watch the molten lava of cheese cascade down as the first piece is extracted.
The fabulous fragrance of rosemary, lavender, garlic and the tantalising hint of star anise, will have infused the soft, rich dough.
Dive in!
Credit: Thank you so much to Pauline Scholey from Uppingham, Rutland, UK for submitting this recipe.
https://foodbodenrichedsourdoughcollection.food.blog/2020/08/25/winning-entry-2/
---
← Older Post Newer Post →